Airshow Photo Tips (page 2)

by Tyson Rininger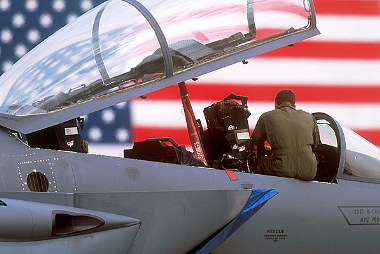 Arrival
There are two types of air shows, the one everyone goes to and the one you find. At the risk of sounding spiritual, the air show most people see is up in the air. If your goal is to capture the essence of the show, you need to look on the ground.
Being one of the first to get to the show will provide you with many photographic opportunities. If you have access to the air show grounds during sunrise or sunset, even better. This will allow you to get creative with silhouettes and the use of warm, soothing colors. Often, barricades aren't in yet in place and even if they are, you'll still have a clear, unobstructed view of the static aircraft on the tarmac without the hordes of people in front. If air show documentation was something you had in mind, you'll have plenty of opportunities to capture on film the volunteers and workers setting up the show for the arriving crowd.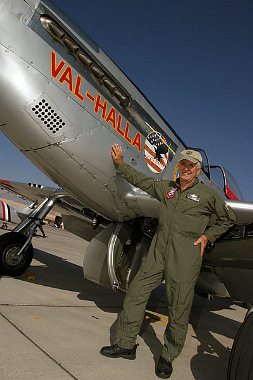 Another benefit to showing up early is the fact that aircraft may still be arriving. This will offer you beautiful morning light for those aerial images as well as intimate images of the aircraft as they taxi to position. Also, with the proper consideration, you may have a chance to speak with the pilots and aircrew in more detail as they prepare their aircraft for the public. You may not have this opportunity again once the crowds begin to arrive.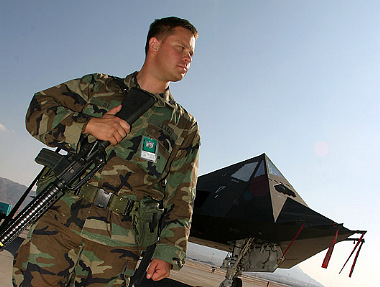 Security
There have always been some restrictions imposed by air show officials for the safety of all those attending. After recent events, security issues have become more intense as well as a bit more frustrating. With a little foresight and preparation, many of the impositions can be overcome.
Some common things not to bring to most air shows would be cooler's backpacks, large camera bags, weaponry of any kind, scooters, skateboards and lawn chairs. Specifics vary between shows.
Getting around these limitations takes a little bit of imagination and sacrifice. With the exception of being physically searched once, I have yet to be given a difficult time wearing a photo vest. Photo or fishing vests can serve many purposes, which can alleviate security hassles. The large pocket in the rear of the vest is used to hold water and a small snack. The pockets up front hold my additional smaller lenses, flash equipment, spare batteries, cell phone and other peripherals. A small hip pouch with two pockets is used exclusively for film (one pocket exposed, the other unexposed). I keep my larger lenses attached to the camera bodies with shoulder straps. Not only do I have quick access to the equipment this way but also security can readily check their authenticity. If you pack only what you need, a photo vest will eliminate the need for a backpack, cooler and large camera bags.
Instead of bringing a chair, if prohibited by security, you may want to think about bringing a towel to sit on instead. Personally, while in search for photo opportunities, I rarely have the opportunity to sit down anyhow.

Page: <prev | 1 | 2 | 3 | 4 | 5 | next>

---
About the Author:
Tyson Rininger is a professional photographer based in Central California. Mr. Rininger began photographing when he was just 12 years of age. Since he received his first camera, Mr. Rininger has been chasing action all of his life. Everything from spectacular lightning photographs, to auto racing and of course, air shows are included in his superb portfolio. Mr. Rininger's online photographic galleries can be seen at:
Profotos.com
www.tvrphotography.com